Inspirational quotes have helped several people reach success.
Reading motivational quotes on a daily basis boosts a person's motivation, and help him to focus on what he wants.
Below are 5  reasons you should read inspirational quotes daily:
1. By Greatest minds
Most of the inspirational quotes are the words of the great and highly successful people. Their successful life itself is a motivation for us to achieve similar heights in our life. Their quotes carry the wisdom and knowledge they acquired through their life experiences.
Who does not like to get an ounce of the wisdom of such greatest thinkers? You can taste it if you read their quotes. Of course, if you want to know more about them, you can read their books or autobiographies. Quotes contain their Condensed wisdom.
2.Time-tested
Many successful people have tried and tested these inspirational quotes over the years.According to the studies, most of them have benefited from it.  Most of these quotes are so relevant that we can apply them even today in our life.  Look at below Swami Vivekananda's quote, Swami Vivekananda who died in 1902. Is not it significant for us even today?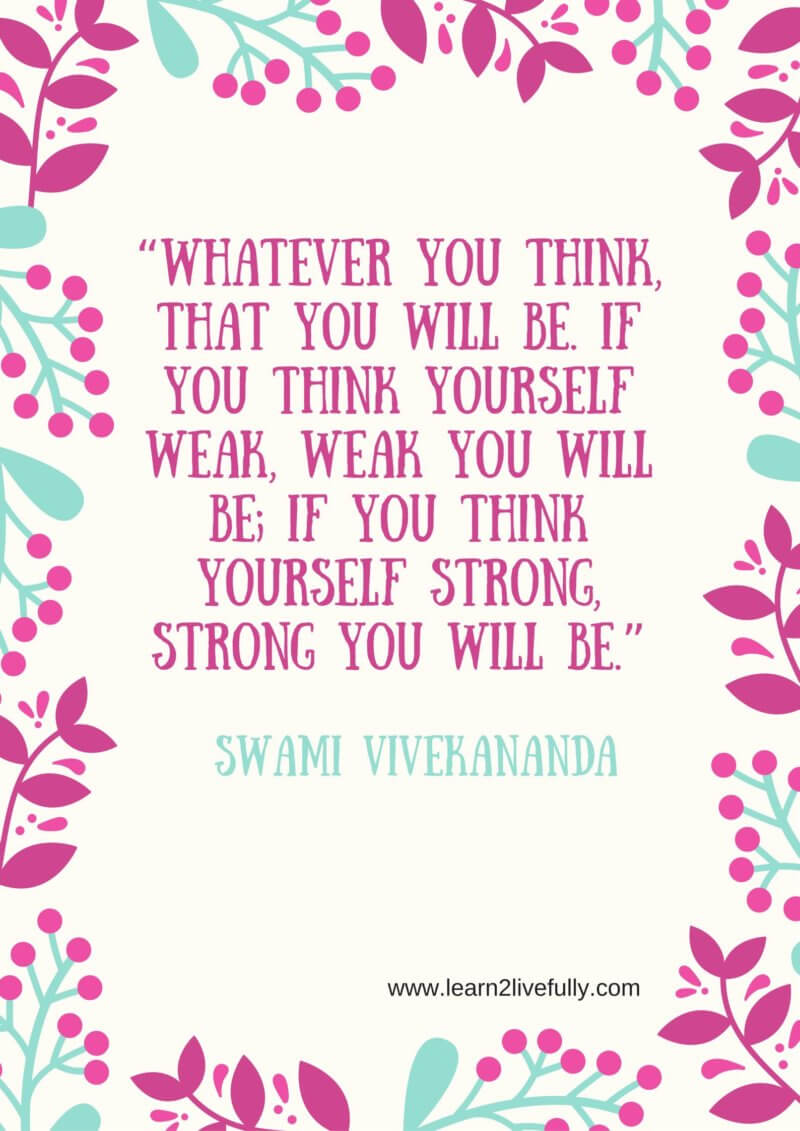 "Whatever you think, that you will be. If you think yourself weak, weak you will be; if you think yourself strong, strong you will be."
— Swami Vivekananda
3. Easy to read
There are thousands of great quotes available for us to choose. They are available in different forms like books, audio, app and so forth. You can choose the option suitable for you.  It does not take more than 10-20 seconds for us to understand a quote. Is there any other quick inspirational booster like this?
4. Result Oriented
Almost all quotes are action or result oriented. They remind us the importance of efforts. We feel stimulated to take action after reading these quotes. As Thomas A Edison was so focused on the realization of an electric bulb, 1000 failures could not demotivate him.
Check out one of the quotes from Edison below. It reminds us the importance of keep trying even when we can see no sign of success.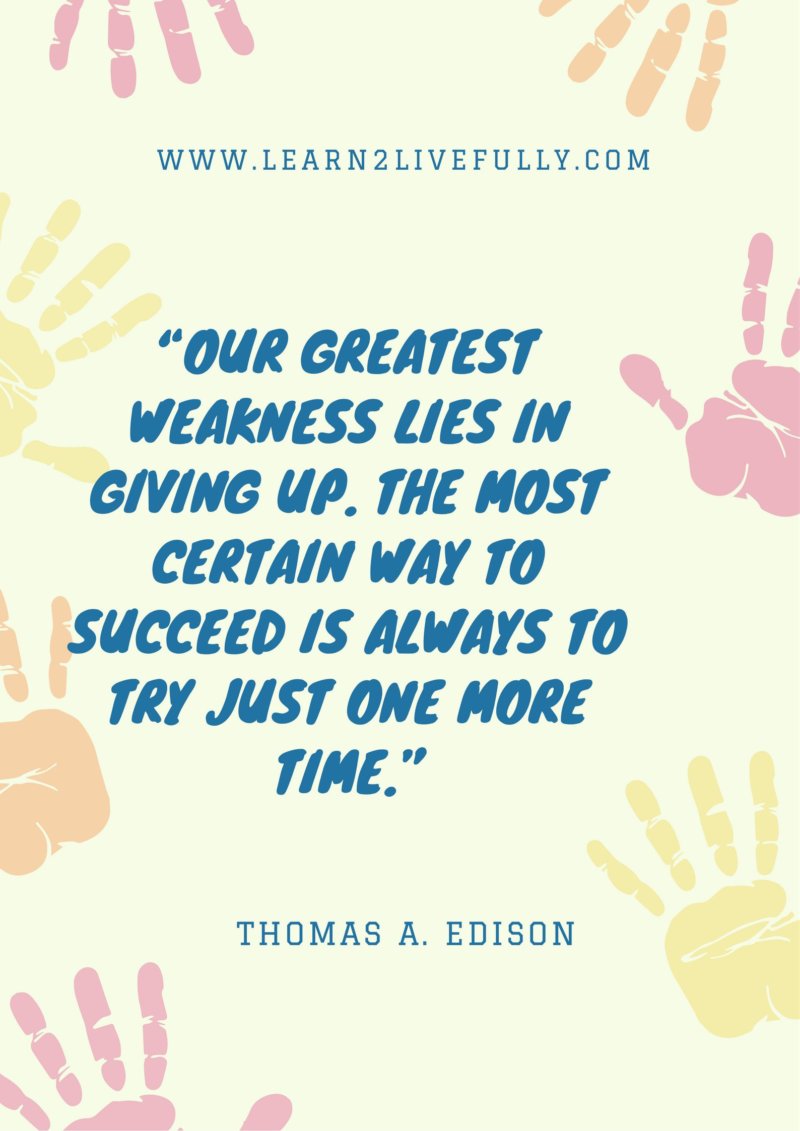 "Our greatest weakness lies in giving up. The most certain way to succeed is always to try just one more time."
–Thomas A. Edison
5. Quick motivation
Inspirational quotes are full of affirmative commands. Reading inspirational quotes bring an immediate change to our thought process. You will instantly feel more motivated and inspired after reading it.  Are you feeling depressed?  Do you procrastinate a lot? Read few inspirational quotes; you can notice the elevation in your energy level!
Take a look at the below Tony Robbins quote, is not it stimulating you enough to go after your dreams?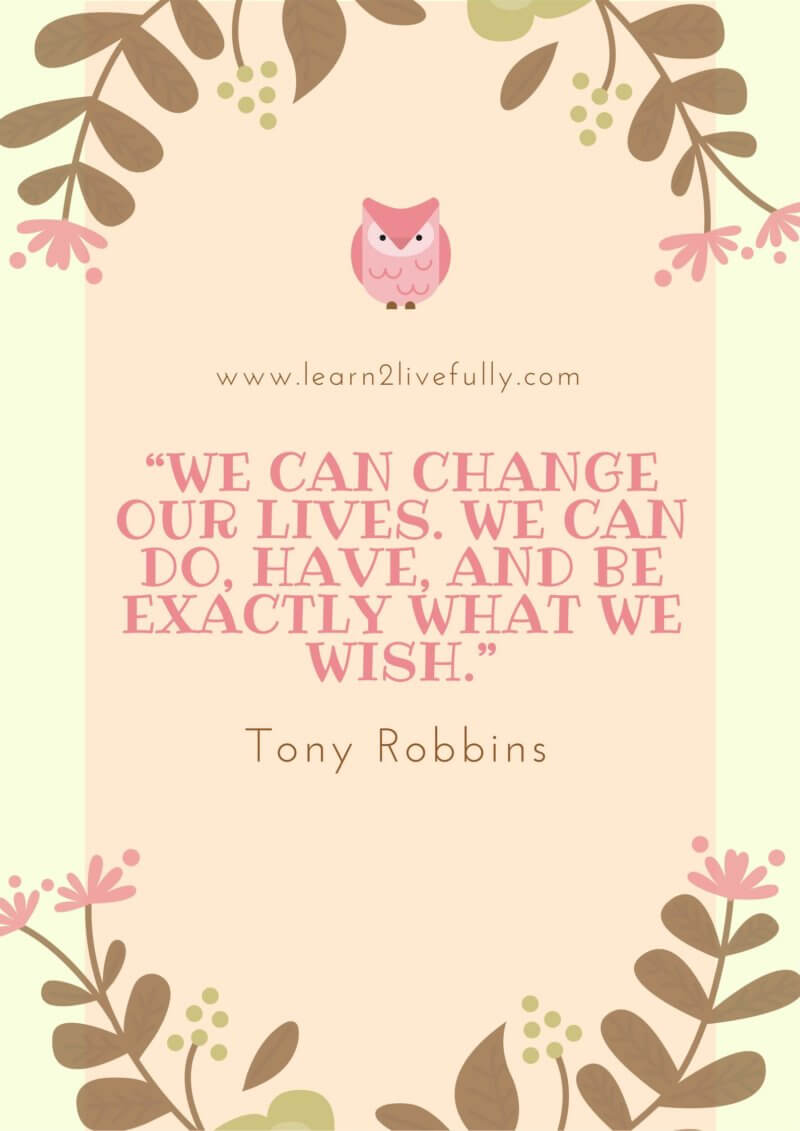 "We can change our lives. We can do, have, and be exactly what we wish."
–Tony Robbins
Quotes are a quick source of motivation. Read them daily. It will bring a positive change in your personality. It will make you a happier, more successful person.
You can check out my book 'Quotes To Live Fully' on Amazon: Quotes To Live Fully
Let me know your feedback on this in the comments below.