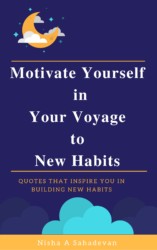 Habits Define Us. We can change our lives by changing our habits. However, changing habits is not an easy task. We might have spent years building them. There are several strategies and techniques exist in developing new habits. You will find 25 inspirational quotes that help you in creating new habits.
FREE Training!
Use Journaling To Transform Yourself!
Journaling- A Powerful Personal Transformation Tool
Everything You Need To Know To Start Journaling!
Enter your email now to get instant access to the course