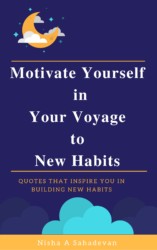 Habits Define Us. We can change our lives by changing our habits. However, changing habits is not an easy task. We might have spent years building them. There are several strategies and techniques exist in developing new habits. You will find 25 inspirational quotes that help you in creating new habits.
FREE 1-on-1 Life Coaching Session
with
Nisha A Sahadevan
Click below & Grab the OFFER before it disappears!
👇