About The Journal
Personal Growth Journal is a Journal filled with prompts and quotes to help you grow in your dream life path.
You will find in this Journal:
Bonus
When you buy 'Personal Growth Journal', you'll receive the bonus items mentioned below. If you purchase the hard copy, you can claim it by forwarding your purchase confirmation email to admin@learn2livefully.com. If you buy the printable version, you will get it along the journal.
Break Your Bad Habits and Transform Yourself into a Better Person using "Stop Your Bad Habits Bundle."
"Stop Your Bad Habits Bundle" is a collection of 2 E-Books and a Printable Habit Tracker.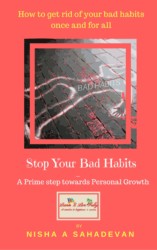 This E-Book provides a Step - by- Step Guide on how to break a bad habit using the Habit Stacking Strategy.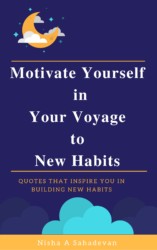 This E-Book provides a collection of inspirational Habit Quotes to motivate you in your journey towards New Habits.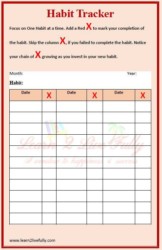 This Printable Habit Tracker will help you track your Habit Change Progress. You can mark with an X your completion of new Habit. The growing chain of X will inspire you to stick with the new Habit.
Click on "Download Now" button to subscribe to our Newsletter.
When you subscribe, you become entitled to receive Learn2LiveFully Community Benefits such as access to our Self-Help Library having several FREE self-improvement tools and Personal Growth E-Books.
We value your privacy, and your e-mail id is safe with us. We do not spam you.